A punching bag is an integral part of a fighter's fitness routine. As a fighter, you might want to perfect your punching technique or perform strength training using a punching bag. However, buying a punching bag can be a bit pricey for people with a limited budget.
Luckily, you can make your own hand-made punching bag with pillows and other household items. If you don't know how to make one, fret not! We'll teach you everything in this article. 
Can You Make a Punching Bag With Pillows?
Yes, creating a punching bag with pillows is perfectly possible. In fact, children are encouraged to start practice on punching bags made out of pillows because they are harmless but they help children improve aim and accuracy of their punches. Most pillow-based punching bags include cotton and old rags inside them. However, if these pillow punching bags are made for adults, they can include wood/sawdust, sand, or rice. Some people also prefer small pebbles in their punching bags because they can help improve their knuckles and punches. However, all this varies from person to person and their health. With that said, let's learn how to create homemade punching bags with pillows.
---
Best Recommend Punching Bag List
---
---
---
How to Create a Homemade Punching Bag with Pillows?
For your smooth home-made punching bag, you'll need the following items,
---
Choose Duffel Bag/parachute pillow as a Shell
You can duffel bag as your shell. Empty it and then remove the straps from your duffel bag. Ensure there are no weak areas that require stitching. If there are any, fix them. 
Now you need to stuff your duffel bag with pillows to put some weight inside. You can start by filling the bag with pillows or pillow cases with sand. Compress all of it and then close the case using duct tape. 
Once you're done with stuffing layers of elements, it's time to tie the bag with a rope. Make sure that you tie the rope multiple times before leaving some amount of it to hang the punching bag.  
Now, again use duct tape to cover your punching bag from top to bottom. Make sure to cover all the areas of the bag. This will give a good shape to your punching bag. 
Finally, it's time to hang your hand-made punching bag. Use the rope to attach your bag to a hanging stand or hang it with a hanging hook. 
What Can You Do With a Pillow Punching Bag?
If you're wondering what you can do with your home-made punching bag. Well, here are some tips for you.
You can use your pillow punching bag for a healthy workout. Make sure that your pillow bag doesn't leak from specific areas. Fill in with pillows and other stuffing elements.
You can use it daily to improve your mental health. It's convenient to punch a bag when you have a feeling of an adrenaline rush going through your veins. 
One of the things you can and should do with a pillow punching bag is to boost your self-esteem and confidence. If you have insecurities, use this bag to tone your body. 
If you are already a practicing fighter, go for perfecting your punch technique. You can watch some tutorials and try them on your punching bag.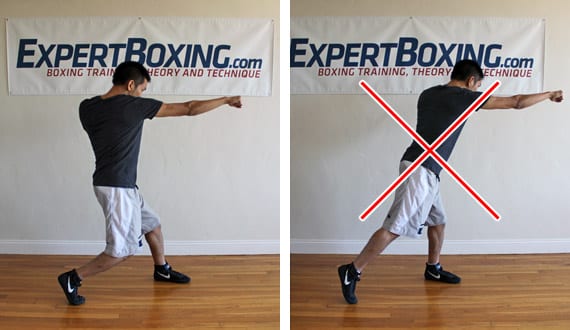 Get Started with Pillow Punching Bags
Having a pillow punching bag has its advantages if you're running on a strict budget. However, you need to make sure to take the safety measures such as wearing gloves while making your home-made punching bag. You may also need to make it heavy so that it can take a hit and still stay in shape. So, add some weights to it – either in the middle or at the bottom. These will allow you to make sure that the pillow punching bag works like a charm.