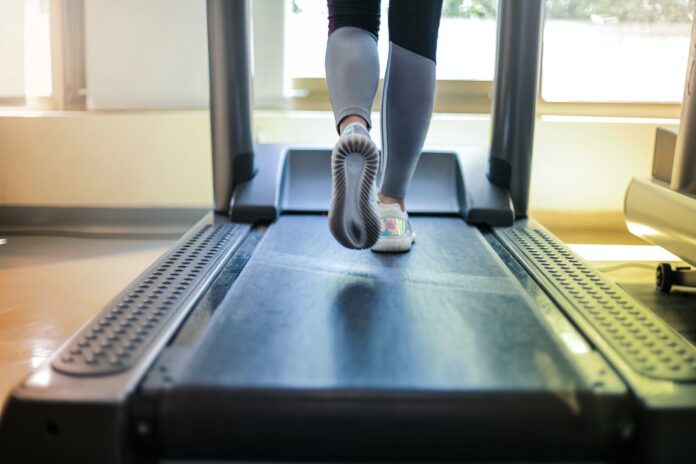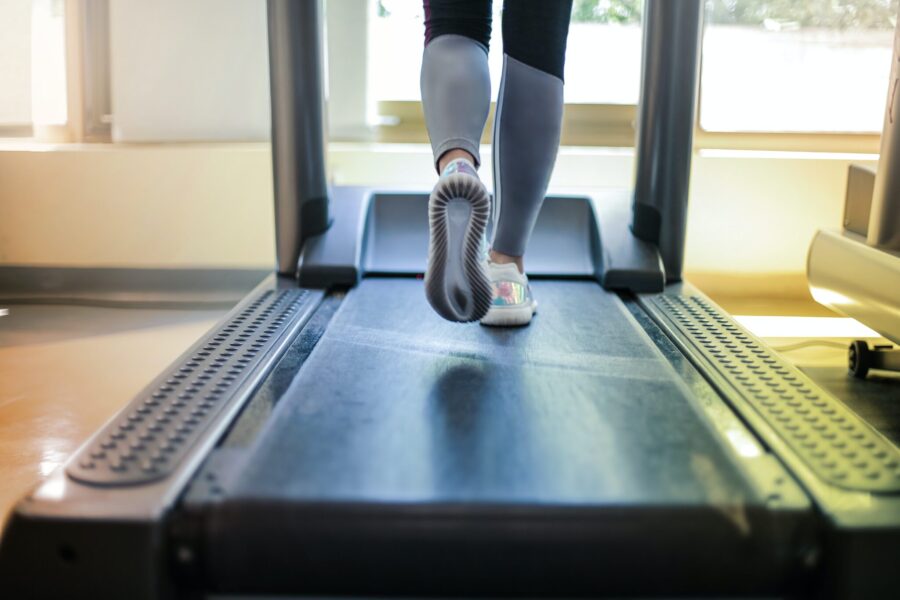 Can you put a treadmill on the carpet? Or you should purchase a treadmill mat? Can you install a treadmill on the rough floor without applying any carpet or mat?
If you are also searching these queries on search engines, it means either you have purchased a treadmill or perhaps you are looking to get one.
If this be so, let us provide you with some preconditioned knowledge about putting a treadmill on the carpet, its pros and cons, and other alternatives to keep your treadmill reliable and safe from any serious harm.
Normally, people opt for home carpets to install a treadmill because a carpet is cost effective or even most of the time free of cost as usually people have carpets available at homes.
Moreover, a carpet can also prevent your expensive floors e.g. tiled or marble floor from scratches and can help reduce the vibration of the inside motor
Check Out Treadmills on Amazon
Sounds perfect right?
But gym experts have other aspects to say as well.
They claim installing a treadmill on a regular carpet has more disadvantages and only fewer benefits in the long run.
Source: Pinterest
Carpet – A Risk factor for Treadmills
A carpet is considered less helpful and more damaging to your treadmill because of the following reasons:
A carpet catches dust and dirt more often because of its fiber

The dust particles can shorten the life of motor inside the treadmill

It can damage the inner mechanism of your treadmill

You more often need to lubricate its mechanical parts to prevent serious damage

It requires weekly if not daily maintenance

The heavy weight of the treadmill can spoil the beauty of the carpet
Therefore, it is not a recommended piece of helping equipment by gym professionals and fitness enthusiasts for installing a heavy treadmill as the priority.
Saving your money is acceptable to some extent but obviously, you do not want to damage your fitness equipment too.
When a person can spend a heavy amount to purchase a treadmill why not add a little more amount to purchase a treadmill mat?
Isn't it right?
Treadmill on a carpet? – Source: Healthline
Treadmill Mat – An Alternative to Carpet
Purchasing a durable and standard treadmill mat does the following benefits to your treadmill machine:
It comes in different shapes from 50-inch x 7 feet and 52" x 7.5 feet

It can easily absorb noisy vibrations

It creates high resistance and more bearable to weight without getting ripped  

A mat keeps dust particles from getting into the motor and other parts

Because of its rubber flexibility, it will prevent even your tiled floor from scratches

It can prolong the life of a treadmill
It is not a headache to decide which rubber mat to purchase as the modern branded treadmills come with befitting mats adjustable to every type of space and floor.
Furthermore, custom rubber mats are also available in the markets which are budget oriented and can adjust to any kind of gym equipment and are suitable for any space whether at home or at the gym.
However, apart from the aforementioned reasons, exceptions are always there.
You might be a pocket money dependent buddy and thus have spent the entire amount to purchase a treadmill.
Yes Carpets Can Help Reduce Noise
If it is not a problem for you that your carpet gets minor damages, then putting your treadmill on a carpet can be the finest solution to avoid the noisy vibration of the motor.
Though this aspect requires ensuring some follow up safety measures:
You have to promise yourself to take care of it

Making a weekly maintenance chart for your treadmill

Do lubrication to mechanical parts whenever required including under the belt so that the treadmill runs smoothly and without producing excessive noise

Buying a treadmill mat in the long-run that can help you reduce noise, improve workouts and also save your carpet from rust, lubricant oil, and excessive damage from the treadmill machine.
Check Out Treadmills on Amazon
Bottom-line
We hope we have answered your query about 'can you put a treadmill on a carpet'. If you have a different opinion about our answer, or if you would like to add anything to it, please let us know in the comments below or simply contact us!