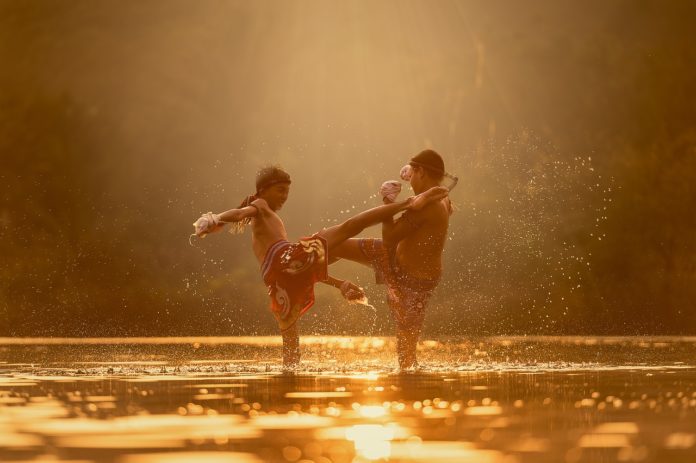 Sometimes, while you're watching a UFC battle, you'll hear or see the announcer say that the bout ended in a so-called NC or No Contest. Just what does it entail? In the Ultimate Fighting Championship (and other forms of mixed martial arts), about is declared a "No Contest" (or "NC") if it is stopped before a winner can be declared for reasons beyond the control of the competitors.
What is meant by "reason beyond the control of the fighters"? In this post, I will explain the notion of No Contest in the Ultimate Fighting Championship (UFC) and then provide some instances in which the NC occurred during actual UFC bouts.
So, What Does No Contest Means?
When both fighters are either disqualified or unable to continue fighting this refers to as a 'No contest'.
A "no contest" happens in MMA when both fighters are either disqualified or unable to continue fighting. This can be due to an injury, illegal strike, or any other reason.
Question: Can I Do Boxing With Braces?
What Leads to "No Contest" in UFC Matches?
Since the UFC is a Mixed Martial Arts (MMA) organization, its no-contest policies are consistent with those of other MMA promotions. In the event of a no contest in a UFC bout, neither fighter may claim victory.
If a bout ends in a no contest, both competitors get an "NC" on their records to reflect the event.
No contests may be declared for a variety of reasons. Many bouts end in a no-contest ruling due to one of the following factors:
Unintentional unlawful hits by a boxer that result in harm or incapacity to continue

Interference by a referee or a non-fighting member(s)

Any of the combatants suffering an unintentional injury

Issues in the ring that make a fair bout difficult

Dishonesty on the part of one or both combatants

One or both combatants tested positive for drugs.
Looking to Buy MMA Gear Online?
Are UFC Fighters Paid for No-Contest Matches?
MMA athletes get purses even if they lose. In the event of a No Contest, they will just get their performance fee since there will be no winner to receive an additional prize.
All UFC competitors are treated as independent contractors and get "show money" for making weight and competing. The combatant additionally receives "win money" if he or she happens to win the bout.
When a bout ends with no decision, both competitors may get a "Fight of the Night" bonus of $50,000.
In some cases, where a failed drug test is first revealed after a bout has taken place, the boxer who failed the test may have won the fight and been granted a $50,000 "Performance of the Night" prize.
After a no-contest is decided, it is unclear if the UFC keeps the $50,000 bonus.
9 Best MMA Gift Ideas You Should Know!
What Takes Place If a Fight Is a No Contest After Your Bet?
When a fight is ruled a "no contest," all bets are refunded to the participants.
If a fight is ruled a no contest after your bet, the wager is considered null and void. This means that you do not receive your money back, and the fight does not count towards your record.
No Contest: Is it a Draw?
No contest is not a tie. A battle that reached the distance but concluded with no apparent victor is considered a draw. When there is "no contest," the fight is called off.
No contest in UFC Betting
The UFC is one of the most popular sports in the world, and there is no contest when it comes to betting on the fights. There are so many different ways to bet on the UFC, that no matter what your favorite fighter is, you can find a way to bet on them.
Looking to Buy MMA Gear Online?
List of a Few Fights that Ended in a No Contest in MMA (Video)
Here are a few fights that ended in a no contest. See the complete list to understand what a No Contest match means in MMA or UFC