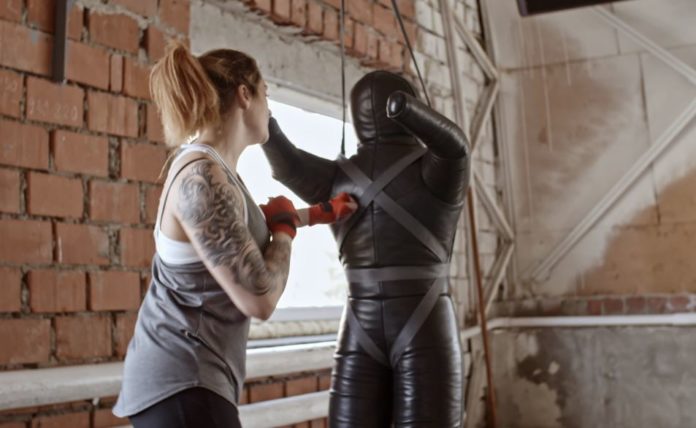 In this article, we will discuss the best sizes for punching bags for beginners. So, What Size Punching Bag Should You Get?
Simple answer: Your punching bag should be half your size i.e., the upper body weight only.
Punching Bags are effective tools to increase your body's strength, punching power, and overall body confidence. Whether you need to buy it for an actual fight or fitness training, choosing the correct size punching bag is the foremost ladder in the process.
When you see a nimiety of punching bags ranging from vinyl to leather, sand to water, the purchasing process may become overwhelming. If you're also one of them, check this guide to help you choose the right size punching bag for yourself. 
Let's dive into the details now!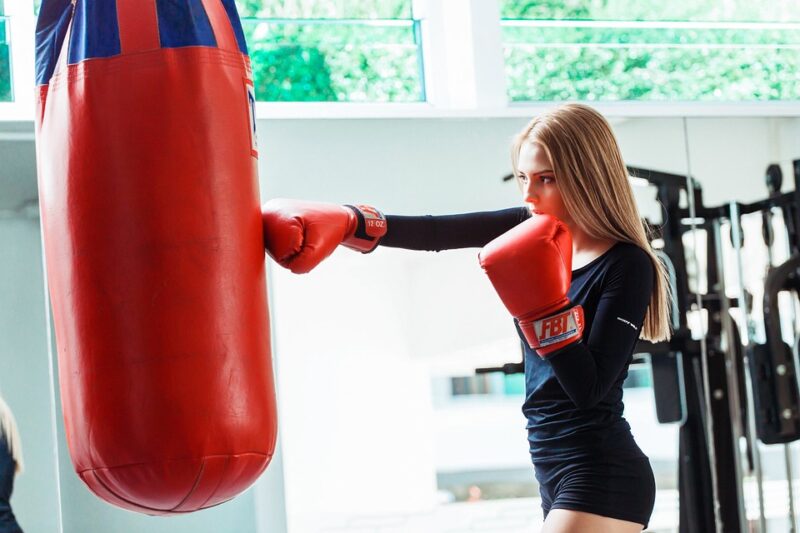 How to Choose a Punching Bag Size?
Age and size are the two main factors of choosing the right size for a punching bag. Whether it's for a kid or an adult, the punching bag's size should align well with the height and weight of the individual. If you don't know, punching bags may vary from 2.5 feet to 6 feet in size and 60 pounds to 150+ pounds in weight. 
Some punching bags even have integrated adjustment mechanisms to help you fine-tune the weight based on your needs. Most importantly, they all vary in widths, heights, and weights. The adults have a weightier standard punching bag size than kids since young children require less strength. 
For adults, a punching bag with almost half of their weight can be sufficient for ensuring steadiness and resistance. Hence, choosing a punching bag depends on the buyer's profile and decision. 
Check Out Punching Bag Sizes on Amazon
How Do You Size A Punching Bag?
When it comes to determining the size of a punching bag, the first and foremost thing is choosing the correct weight and height. Most trainers and experts recommend buying a punching bag having half of your weight. For instance, if you weigh 70 kg, your ideal punching bag should weigh exactly 35 kg to match the ratio technique used in fitness boxing. 
However, the professionals also look for bags that weigh heavier than half of their weight. On the other hand, beginners choose a lesser weight for a bag. Also, it depends on the buyer's preferences and fillings of the punching bag too. 
How to Pick the Size of a Water Punching Bag?
A water punching bag is an incredible addition to your training routine as its weight grows with your experience. You can add more water to your punching bag to match your training needs. It's also easy to determine the size of a water punching bag. Since they have a 'bladder,' you can easily fill and empty it without any breakage. The more water you add to it, the more it grows. The water-filled punching bags are quite convenient and reliable. However, you still need to choose an adjusting size for your punching bag while buying online or from a physical store to move forward with it.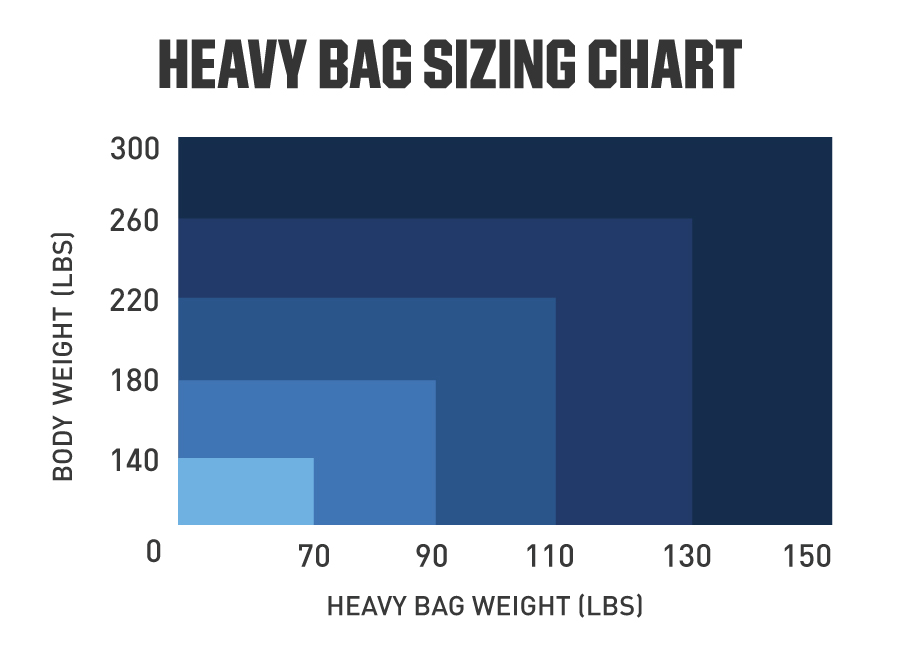 A simple chart that explains body weight to heavy bag weight ratio. Source: Dick's pro tips
Check Out Punching Bag Sizes on Amazon
What Size Punching Bag to Get for Beginners?
The final consideration while choosing a size punching bag is to see what comes inside the bag. The material and fill of the bag determine its comfort, weight, cost, and firmness. You need to choose the punching bag wisely based on your requirements. 
Whether you go for leather or vinyl bags or fillable like sand, water, air, or textile, get acquainted with their requirements first. Moreover, learn more about their impact and then decide if you want a specific punching bag. Be mindful of your surrounding environments. If you have a humid space, go for a nylon or vinyl material for a punching bag or choose a leather-made for open spaces.
Finally, choose the size i.e., half of your weight as a beginner or 70-80% of your weight as a trained professional. Whichever you choose, ensure you're considering a fillable carefully as well to validate the size of your punching bag. 
Check Out Punching Bag Sizes on Amazon