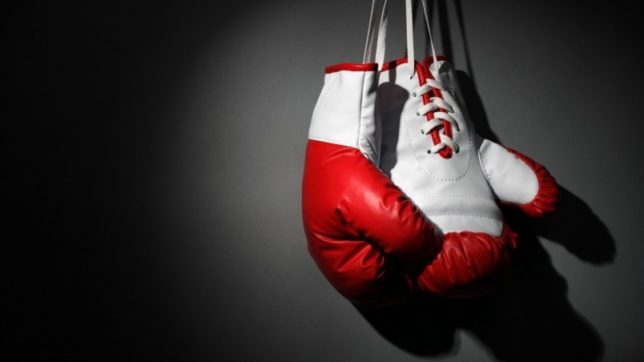 While it is true that you can start boxing workouts at home, but if you are ill-equipped boxing can become a dangerous game. Most people start practicing for boxing workouts at their home without any special protection. Some of them don't even have punching bags for support. Some blame the high prices of punching bags for this while others outwardly say they can easily exercise with other better options.
While practicing for boxing workout may work for some without a good boxing bag, it doesn't work for everyone.
So, in this article, we will focus on punching bag accessories that you need to buy to create your own boxing workout gym at home.
List of Punching Bag Workout Accessories for Home Gyms
Here is a list of punching bag workout accessories for your home that can help you train faster, harder, and improve your physical fitness without problem. Let's get started.
Punching Bag Wall Hangers
This is one essential punching bag workout accessory. Hangers help bring convenience to users who would want to workout at home with their boxing bags. There are various types of punching bag hangers available in the market.  Some are wall mounting hangers and others are the standerd vertical standing hanger which can be placed on the floor. The punching bag hangers and stands are usually sturdy and made of a robust steel construction providing secure and strong holding and helping you to keep your bag in place. The punching bag hanger or wall mounts can be attached to any kind of wall or surface or placed on the floor minimizing disturbances or vibration usually caused by heavy bag workout. They have secured and strong holdings which can hold heavier bags conveniently.
Some of the known punching bag workout hanger brands to choose from are:
Punching Bag Swivel Chains
Punching bag swivel chains are also an essential workout accessory for beginners who would want to enhance their workouts in a safe environment. Most people don't use swivel chains for workouts but that can cause many problems ranging from lose ceilings to even destruction of the punching bag itself. Therefore a punching bag swivel is a must have accessory when it comes to proper boxing workout training at home. They are available with varying features and designs from dual snap lock hook to the spring style one, suitable for intense heavy bag workout for beginners. Usually made of stainless steel, the punching bag workouts enhance shock resistance and ensure that the boxing bag mount stays steady and lasts long. It is necessary for the safety and security of the boxers  exercise so grab the one that is compatible with your heavy bag's weight and the intensity of your workout.
Punching Bag Protection Hand Wraps
Third must-buy punching bag workout accessory is the hand & wrist wraps. They are important not only for sparring, but also for endurance training and target practice. These hand wraps cover the bone and tissues while hitting the target, absorbing most of the impact and allowing for a solid hit. These punching wraps also allow users to hit the target with more force and protects the small bones from breaking and spraining. 
During the heavy bag workout the tissues usually tear off when delivering the punch and that is why the punching bag protection wraps are of great use and their benefits are endless for boxing players. They can also protect from boxer's fractures – a disease that occurs during old age. With boxing hand wraps, you can train safely and are in a much better way to protect your hands from unnecessary damage. 
[amazon_link asins='B07N177XVP,B00022KJ16,B07BL36JD4,B01IFP17Y4′ template='ProductCarousel' store='sj0b3-20′ marketplace='US' link_id='acad82f3-d286-4bd1-870e-cf6da361aa44′]
Punching Bag Hand Gloves
Boxing gloves are essential for the heavy bag boxing. They are made of high quality material to provide your hand maximum protection from being injured. Hitting the heavy bag without gloves may cause injury to the hand, torn tissue and broken knuckles therefore it is very important to buy the suitable gloves along with the punching bag in order to achieve you fitness goals without being injured.
Some of the most known brand you can easily grab from the nearest store are;
Ringside Apex boxing gloves

Cleto Reyes hook and loop training gloves

TITLE Gel world bag gloves 
Punching Bag Anchor System
Heavy bag anchors are used to stabilize your punching bag. They are sturdy, durable and portable setup for your punching bag. They are made of very good quality material to improve webbing and functionality. Various brands are available in synthetic leather and other good quality materials to provide excellent stability and enhanced durability of the user. Punching bags also offer bungee cords as they are included with the setup. 
Speed Punching Bags
Well, we have listed accessory that you will need for your punching bag, but we missed one – the speed punching bag. The reason speed punching bags are so popular is because they offer everything you will need for workouts. For example, you would want to enhance your workout through reflex techniques, then speed punching bags will be a great way to workout. Similarly, if you don't want to punch harder one day, you can still practice on the reflex speed punching bag easily without any assistance. Speed punching bags are much lighter than heavy punching bags and offer a great workout.
They are also great for all those who would want to improve their fitness and lose weight – both at the same time.
So, these are some of the punching bag accessories that you need to have if you want a wholesome boxing workout at home.