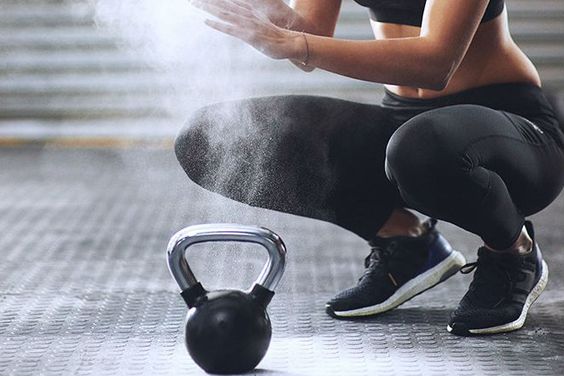 Kettlebell training is addicting especially when you start using them one. You can end up with ten or more kettlebells in your home of different weights. The kettlebell addiction is ultimately good for your fitness but there is one small catch.
Kettlebell training can lead to a storage problem. In this article, we will discuss how you can store Kettlebells at home with the right equipment. If you're tired of stepping over kettlebells to get through your basement or garage it might be time to look for a better storage option.

Why we are telling about these kettlebells you must be thinking… Well, the answer is because dumbbells are great. But why not try kettlebells? People have been using kettlebells for a long time. It is time we bring them back to homes. They are not only an alternative to dumbbells but they also help in many ways.
Here is a list of the best kettlebell storage racks for your home or gym.
Marcy's combo weight storage rack is compact rectangular rack having long-lasting sturdy steel construction. It has 3-tier and four access posts where you can place your fitness accessories like dumbbells, kettlebells and weights etc. It's a combination of functionality and style finished with hammertone material that prevents scratches. It is equipped with rubber base caps that do not let your floor scratched at all. Moreover, the rack has a weight capacity of 1000Lbs which is perfect for setting up a home gym or you can use it commercially as well.
Its a large 3-tier kettlebell rack which can accommodate a lot of weights i.e. upto 15 kettlebells. The sturdy steel construction ensures maximum weight capacity that is suitable to hold large amount of weights.
It is specially designed ensuring safety.The back-lip ensures that the kettle bells may not fall and cause injury during exercise.
Its a two-tier rack made up of strong steel and capable to withstand the weight upto 1100Lbs. It can easily withhold 15 to 25 kettlebells at a time depending upon weight and size. The rack is easy to use and assemble. You just need to tighten the screws provided with it in order to get it assembled. This rack is perfect for your home gym or place it anywhere you want to keep your gym accessories organized.

Rep kettlebell rack is made of a robust 11-gauge steel that proves it to be sturdy enough to withstand a lot of weight. Its a two-tier rack having a powder coated finish that makes it look good and increases its durability at the same time. Moreover, It has angled shelves which make loading and unloading the weights, easier.It has a rubber lining that helps avoiding scratches and noise.
BG-62 is a 4-tier multifunctional rack that fits for your home gym as it can accommodate a lot of your gym weights, dumbbells, kettlebells and so on. It has specialized shelves for different accessories and weights which help you keep organized. It has dumbbell, kettlebell and bumper plate storage shelves constructed of a sturdy 11-gauge steel ensuring strength and durability. It is perfect for your home-gym and also suitable if you want to use it commercially. It is equipped with rubber caps that prevent the gym's floor from scratches.
It has a modern design with strong white-colored frames where the black steel trays rest so that you can organize your kettlebells or dumbbells. It is famous for its wide trays and attractive design where you can accommodate your gym equipment conveniently.