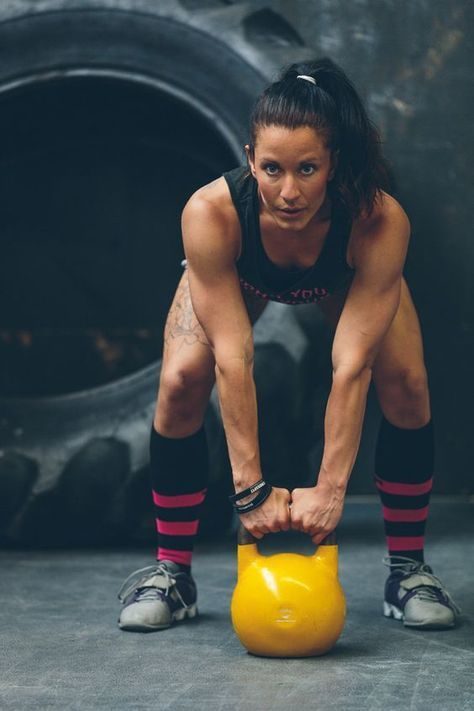 A few years ago, I didn't even know about kettlebells. In fact, I solely focused on dumbbell and machine exercises to workout. But then one day, I saw a guy doing kettlebell ab workouts. I was simply stunned by the stunning abs he had. It was a perfect mid-stomach and made his muscles even more standout.
For me, this was a perfect fit. He wasn't a beginner. I asked him about his exercise routine and that why he focused on abdominal exercises instead of crunches or leg raises and other typical ones? He said that free weights strengthen his core muscles and help him become more efficient.
From then onwards, I am usisng kettlebell for core exercise training. For me, the results have been great and I have personally benefited a lot from kettlebell abs workout. Now, I am going to share the same routine with you so that you can learn and shred your muscles fast and easy.
You might be having many questions, so we will start answering them.
How can kettlebells help get a lean midsection?
The kettlebell training is perfect for all those who want to strengthen their muscles. So, the kettlebells won't help with a lean midsection, but instead they will help improve the core muscles.
This means that will tone and strengthen the muscles and get rid of excessive belly fat.
Focus On Diet
But just doing abs workout isn't going to cut it anymore. You will need to focus on your diet as well. This will mean less carbs and fatty foods and more proteins and fibers. You will need to burn more calories by doing cardio. Healthy eating is essential for six pack abs.
Benefits of Kettlebell Abs Workouts
The biggest benefit of kettlebell abs workout is to get ripped fast. There is nothing that can make you killer abs then the kettlebell tough abs workouts. These will challenge your limits and will help you go above and beyond your imagination. Kettlebells will work just like free weights, and will not only target mid-section but the overall core area.
While we use kettlebells just like dumbbells, they impact the whole body because the weight isn't distributed. It is at the center, balanced against your body. It will keep the muscles engaged, especially in the core area.
But before we get started, here are a few instructions that you should keep in your mind.
It is important to perform all the movements correctly and focus on your core muscles in training
Don't use weights that you can't lift easily and require external help. Keep your morale high and keep changing the weight sizes
Make sure you are doing the kettlebell exercise in proper format, otherwise you can hurt your muscles
Here are simple kettlebell variations that you can use to train your abs.
List of Kettlebell Abs Workouts for Beginners
Kettlebells Standing Abs Workout
The best way to use kettlebell fitness equipment is with the standing core workout. This is the most efficient form of workout and helps to lose belly fat and love handles fast and easy.
With the kettlebell standing abs workout, your entire body will move. This will work out the muscles and burn more calories. Standing kettlebell workout routines have the most impact on obliques and side stomach muscles.
Here is a video of best standing kettlebell ab workout that offers a full body workout for anyone looking for it. Try these exercise and check how they impact your muscles.
[amazon_link asins='B0731FCS7T,B00NLS0L0M,B07C2XBW2H,B0093CMYSM' template='ProductCarousel' store='sj0b3-20′ marketplace='US' link_id='3e4fe3bb-1b31-4063-981a-0703557a4e5c']
Kettlebells Abs Floor Workouts
Another great workout to improve your upper abs and lower abs muscles is with the kettlebells floor workout routine. The muscle targets your obliques and side stomach muscles as well. The floor kettlebell abs workouts that include the Russian twist, crunches, sit ups, leg raises and Jack knife, provide a perfect full body workout to the user.
You can learn all these moves and more from the following playlist.
[amazon_link asins='0989892409,1612430279,1450430112,1612430465′ template='ProductCarousel' store='sj0b3-20′ marketplace='US' link_id='8bf5d27c-fe5c-4954-ad4f-4b81e511182c']
Kettlebell Flat Abs Exercises
Most people aim for a flat stomach. So, in this one, we will be focusing on how you can get a flat stomach. This kettlebell abs exercise will help you get a completely flat stomach with perfect obliques and side stomach muscles.
[amazon_link asins='B000ASG0VU,B00NLS0QT8,B01HZS1CE2,B06W5GR2YM' template='ProductCarousel' store='sj0b3-20′ marketplace='US' link_id='fd35d164-09e4-4281-b7c2-19f686306e97′]
Kettlebell Turkish Get Up
One of the most important exercises for workout is kettlebell Turkish get up. The exercise aims at improving your agility and keeps your joints stable. The Turkish get up exercise also ensures that your stomach muscles can become more powerful and solid.
Note: The Kettlebell Turkish abs exercise is a little dangerous if your posture is wrong/relaxed. So, make sure that it is proper when working out.
Kettlebell Sit and Press
In the sit and press kettlebell exercise, you hold kettlebells in both hands and then sit up. While doing this, you will press the kettlebell overhead.
The exercise starts with you lying flat on your back holding the kettlebell in both hands, you then sit up and press the kettlebell overhead. Your legs should be firmly with the ground and straight.
Heels should stay firmly on the floor and legs are kept straight.
Now, bring your hands back down with the kettlebell and on your chest to come back to the starting pose. You need to really focus on abs and keep them tight and lower back should be affixed with the floor.
[amazon_link asins='B01BT87SEW,1623368413,B00HFVOL7A,B004VA20JE' template='ProductCarousel' store='sj0b3-20′ marketplace='US' link_id='a61db8ab-b47e-4db2-81ea-68e9df1d8aab']
FAQs for Kettlebell Ab Workout Training
What are the best side ab exercises for Kettlebells?
There are a variety of exercises that you can try with the kettlebell ab workout, but for those who are genuinely interested in shaping obliques, the kettlebell sit and press, and kettlebell floor workout are going to be great.
Kettlebell ab twists or bends, especially the side bends are a great way to tone and strengthen the core muscles. Moreover, you can get rid of the love handles, by fat burning HIIT cardio workouts.
How to Shape Lower Abs with Kettlebells?
For shaping that area, the best moves are various leg raises on the floor or with a bar. But, if you do the exercises above, you will work your lower abdominal muscles as well.
Conclusion
As you see, there are many sorts of efficient movements that you can perform with the kettlebell exercise equipment. These exercises are perfect for all those who want precisely detailed abs and a killer body.
Did you like this guide to kettlebell abs workout training? Share with your friends.