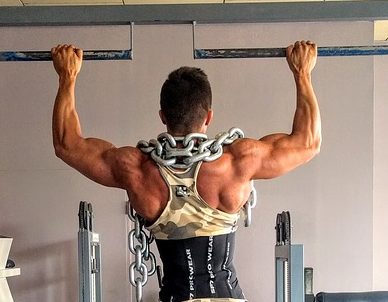 People used to do biceps exercises at home and at the gym with great interest. Especially the youngsters of this era like to have bigger and smart looking biceps. But what if they don't have time to visit the gym and they are considering doing such exercises at home. Here is a list of the best such bicep workouts which you can do at home.
| | | |
| --- | --- | --- |
| Bicep Exercises for Home | Target Area | Requirements |
| Push-ups | Chest, Triceps, Biceps | Pull up bar |
| Chin-ups | Biceps, Shoulders | Pull up bar |
| Static Biceps contractions | Biceps, chest | Dumbbells |
| Start and stop [Timed] Chin-Ups | Biceps, Shoulders | Pull up bar |
| Towel pull-ups | Triceps, Lats, Biceps | Pull up bar |
| Elevated pike push-ups | Biceps, Chest | Elevated Surface |
List of impacting bicep workouts to try at home.
Trying bicep exercises at home? These are the top ones to try to get big bubbles on your arms.
Push-ups
One of the best workouts for anyone who wants to increase his height and the size of his biceps is Pushups. It enables perfect tension on chest, shoulders, biceps and triceps. You can do this workout at home if you want smart looking biceps without visiting gym.
Buy Core Fitness Pushup Training
Target Area:
Biceps, Tricep and Chest.
It will have a drastic impact on your chest and it will become rock-solid once you become consistent with pushups
Chin-ups
The perfect body weight exercise to do at home. It is similar to the push ups exercise but instead of just pushing yourself up, in chinups you will have to touch your chin to the bottom of the road to complete a lap. to Make sure to do this exercise with close grip rod by having palms in the front or in a reverse grip. It increases stamina, provides more strength, and make you feel good about yourself.
Target Area:
Biceps, Lats, and Triceps
Chinups will impact your wings (lats) and tricep muscles. If you change your grip, like from front facing to back facing it will impact the bicep or the tricep area as well.
Static Biceps contractions:
This workout can be easily done at home, you just need to have similar type of weight in your both hands. Raise your hands in such a way by keeping your elbow in the same position without moving a bit and keep your arms thereby holding that weight to the limit you can sustain.
Note: You will need dumbbells for this exercise.
Target Area:
Bicep only.
Lift more weight and lift it slowly to gain muscle faster
Start and stop [Timed] Chin-Ups
All you have to do in this workout is to stop for a moment during chin up progression and then stay in that way for a certain time period.
When you are up and when you are down. This will apply enough tension on biceps that your biceps will get pumped up. It will stay pumped for quite some time.
Target Area:
Biceps, Lats, Triceps
The target area will remain the same as that of regular chinups. Do the chinups in a slow manner to double the impact
Towel pull-ups
Towel pullups is one of the easiest workouts to do at home. You just need to have towel for this and hold its end by stranding it in a door or something where it can get stuck. Apply useful tension to your bicep. The towel push-ups can be best done through an assisted pull-up machine.
Target Area:
Hand grip, Bicep, Tricep
Your grip will become a lot stronger due to the towel pullups. Just make sure the towel is strong enough to sustain your weight.
Elevated pike push-ups
Do the elevated pike push ups by keeping your feet on an elevated ground and placing all the pressure on your hands. Now start pushing yourself down while staying balanced.
Buy Perfect Pushup Press
Target Area:
Biceps, Triceps, Chest and Crunches
The elevated pushups put more stress on biceps and chest. But the plus point is that they also impact stomach area, making crunches stronger.
Do you Need Equipment for Bicep Workout?
There are many types of equipment available for bicep workouts such as pushup bars and perfect pushup handles but they aren't necessary for the workout routines.
You can easily start workouts without the equipment and buy it later when you think you really need it.
Here are the things that we used for these exercises:
Pullup bars
Dumbbells
Elevated Surface or a Exercise Ball
So a short answer to the question is: No, you don't need any type of equipment to get started with bicep workouts at home.
Read More:
Five Best Books to Learn Kung Fu at Home
Best Mini Punching Bags for Home/Offices to De-stress Yourself
Best Books for Home Workout without Equipment