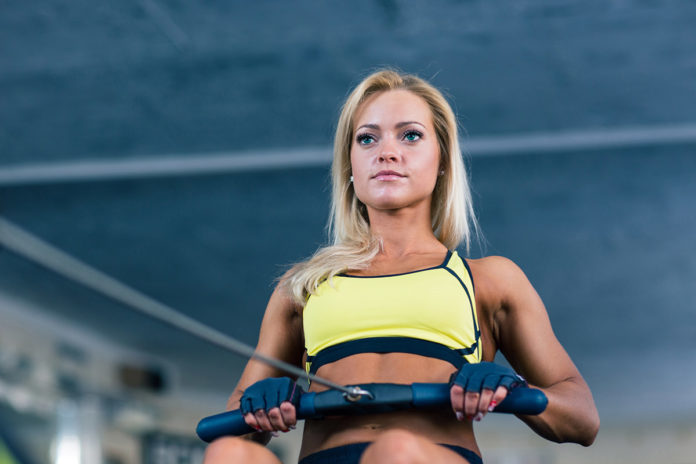 Let's learn a little about Magnetic Rowing Machines and how they can help you build a world-famous fitness gym in minimum price.
Key Points to Note
Rowing machines allow you to benefit from high-cardio workouts that offer muscle strength and higher calorie burning workouts right from the comfort of your home.

The best thing about rowing machines is that you don't need to go row a boat, you can easily do this with a magnetic rowing machine at home.

The Stamina Magnetic Exercise Rower is one of the best Rowing Machines we have so far. It is a top-rated magnetic rowing workout equipment due to its powerful operations, ergonomic design, stringent construction.

Rowing workout machines are hard to find, with these pros and cons painted in front of you, choosing one is just a child's play.

All these rowing machines are self explanatory, you won't even need a professional trainer as the exercises can be done without any type of help

In the start, you need to workout with fewer weights so that you do the exercise right. The way you perform the exercise matters the most.
It is difficult for new people to understand how fitness workouts can help them make themselves better and improve their self-esteem.
The intention of the workouts is always to give users a boost of confidence so that they can work freely and motivated. With the workout machines that we have given below, you can easily workout at home. These magnetic rowing machines are unique in nature and allow you to workout in ways that are not naturally possible without rowing boats. 
Most people are afraid to workout without professional supervision. For their help, we are offering a rowing workout infographic. In the times to come, we will also be adding rowing workouts so that they can easily do them without help. Here are some rowing workouts that are possible with the magnetic rowing workout machines at home.
List of Best Magnetic Rowing Machines
Watching TV or listening to music during your workout is made easy with this extremely quiet stamina magnetic exercise rover. Its quiet nature makes it perfect to keep in your apartment vicinity.
You can adjust the resistance level from the large LCD by pushing the up or down arrows on the monitor. The Stamina Avari Magnetic Exercise Rower is made of reliable and tough materials. Its frame is outlined with steel, and the slide rail is a hefty aluminum beam. Its pulley, unlike the conventional chain styles, is made of durable nylon straps. This ultimate workout machine comes with a 3 years frame warranty as well as 90 days other parts warranty. 
To say that this machine is one of the best magnetic resistance rower available in the market, wouldn't be an understatement. It has a list of positive customer reviews as well.
Titan magnetic rowing machine is a perfect mid-range workout machine for home gyms. It is well packages and easy to assemble even by a 100 pounds woman. It is quiet, small, and takes minimum footprint. Tital magnetic rower can be used while watching tv or doing any other type of chore. It is made of hard plastic and that's why it is light in weight. Although it is a great workout partner, you may have to look at its seat which isn't too comfortable for an hour-long session.
The Soozier magnetic folding rower machine is a new definition of compact fitness device that comes with many advanced features and a very accessible price.
This magnetic folding rower machine is smaller as compared to the giant ones present at the gym. The foot straps are easily adjustable according to your height and allow a firm grip to the user. It is more accessible for people ranging from small to medium height however, taller people can also manage working out on it.
The Sunny SF-RW5508 rower is an exceptional machine occurs to be one of its kind from its manufacturer's brand. Its high price makes it a little out of the league but the features embedded in the machine surely justifies the elevated rates of the machine. It comes with a built-in calorie counter, time-lapse, distance meter and heart rate counter.
With extraordinary features and pros, this remarkable piece of machine has a little shortcoming. Its monitor consumes a lot of energy hence the battery drains very quickly and moreover, the monitor doesn't show the battery status so as soon as the battery is drained the monitor will be turned off leaving the user clueless of what to do next.
XTERRA Fitness ERG700 is a hybrid up-gradation of rowing machine that induces resistance by both air and magnetic powers. The combination of the two power systems allows the user to build more strength during workout and gives them a more natural approach towards their fitness goals. Its precise magnetic power makes it exceptionally handy for the users. 
Along with many other advantages, it has an extremely reasonable price which definitely does justice to the fitness-oriented features of the machine.
One of the topmost selling models in the market, having hundreds of positive reviews by fitness enthusiasts. This Merax magnetic rower is nothing but an exercise masterpiece. Its design is somewhat the same as that of the regular rowers available at home or at the gym but what makes it prominent among other machines is its aesthetically designed exterior. The innovatively constructed exterior of the Merax adjustable rower has unique and vibrant colours that attract the buyers in the long run.
Brand Marcy is well known among the fitness freaks for its noteworthy indoor rowing machines. And this model with its accessible price and additional selections has made a whole new impact on the customers again.
The Marcy NS is installed with a module and this makes it more popular among the conventional LCD display containing rowing machines.
How to Buy the Best Magnetic Rowing Machine?
There are tons of magnetic rowing machines out there and you simply can't get all of them. Here are a few things that you need to check in your rowing workout machine so that it offers maximum value for the minimum price.
Resistance

: Resistance types include magnetic and electromagnetic resistance through metal flywheel, air and wind resistance through spinning flywheel, hydraulic resistance through hydraulic pistons, and water flywheel through water tank.

Size

: The machine should have enough area to allow you to straighten your legs. Many people don't keep a proper rowing form while working out on a rowing machine. This leads to bad workout experience. At the same time, the machine should fit in a small space. Most machines come with two parts. One is the bench for users to sit on and the other is the rowing pulley. Go for those magnetic rowing machines.

Weight Capacity:

Weight capacity for each rowing machine varies. But most magnetic rowing machines can easily handle 200 to 250 pounds of weight.

Bench

: A comfortable bench of the magnetic workout machine is the first priority of any home gym user. The bench should allow the user to have a proper form and workout easily.

Foldable: Some magnetic and hydraulic workout machines can fold. This feature is not available with air and water resistance rowing machines though. So, you may need to make a compromise here.