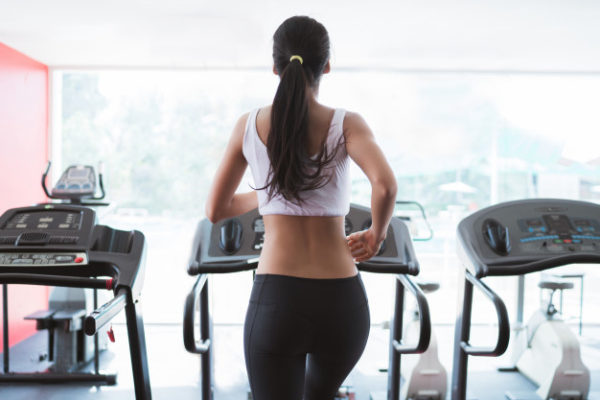 The Life Fitness Elevation Series Treadmill is an excellent choice for any home gym, thanks to its tough steel frame, strong engine, and high-tech features. However, because this treadmill is developed for commercial gyms, some of the functions you may anticipate in a home treadmill may be lacking. We still believe that the benefits of this gadget outweigh the drawbacks.
Highlights of the Life Fitness Elevation Series Treadmill
There are few treadmills that compare to the Elevation in terms of functionality and quality. There are, however, a few gaps. If you prefer instructor-led lessons and a fun jogging experience, this is for you. If fans, speakers, and foldability are important to you, this item is not for you.
Who Should Buy Life Fitness Elevation Series Treadmills?
Someone who is looking for a powerful motor.

Anyone seeking for top-of-the-line high-tech features

Athletes who want a large, attractive display for viewing videos or keeping track of their training.
Price of Life Fitness Elevation Series Treadmills
There is no denying that the Life Fitness Elevation Series Treadmill is a pricey piece of equipment. The MSRP is $11,995, but Life Fitness On Demand's instructor-led programs are included at no extra cost. The treadmill is also more expensive since it travels quicker than usual, reaching a peak speed of 14 mph. This model also comes with high-quality components, such as a tough steel frame, strong motor, and long-lasting shock-absorbing deck. In addition, the treadmill is occasionally discounted, particularly if you pick the Discover ST console over the Discover SE3HD console.
Buy Life Fitness Elevation Series Treadmill Online
Features of Life Fitness Elevation Series Treadmills
This model is compatible with Android and iOS devices, as well as the internet, television, and all fitness applications. It does not, however, feature a fan or speakers. On the plus side, you may participate in Life Fitness On Demand sessions, create your own programs, or choose from a variety of pre-programmed alternatives. Whether you are interested in jogging or running, you will find everything you need.
Buy Life Fitness Elevation Series Treadmill Online
Range of Incline and Speed of Life Fitness Treadmills
The Life Fitness Elevation Series Treadmill may help you grow leg muscle with an inclination range of 0% to 15%. Fast adjustments are also possible thanks to the quick button controls located adjacent to the handles.
The speed ranges from 0.5 to 14 miles per hour, with adjustments in 0.1 mile per hour increments. You can easily execute sprint training on your treadmill at these speeds.
Display of Life Fitness Series Treadmill
You have two display options with the Elevation treadmill: the Discover SE3HD Console, which we prefer, or the Discover ST. Both come with 16- or 22-inch displays and may be used to access a wide variety of interactive training courses. The SE3HD differs in that it works with Apple Watch and Samsung Galaxy Watch, as well as streaming applications and other entertainment alternatives.
Buy Life Fitness Elevation Series Treadmill Online
Monitoring of the Heart Rate
With the Elevation, you can keep track of your heart rate in a few different ways. When you hang on to the grips, they can detect your heart rate. For a more exact reading, you can employ telemetry, which is measured via a chest strap.
Inputs: HDMI, USB, and Others
There is no HDMI port on this model. There are USB and audio jack connectors, though, so you may charge your gadgets or listen to music.
Options for Bluetooth and Audio
The Elevation offers Bluetooth in addition to the audio jack. So you can join an instructor-led class, watch TV, or rock out with your tablet, smartphone, or other mobile device.
Specifications
The Life Fitness Elevation Series Treadmill has a strong engine, cushioning to relieve joint stress, connectivity with most applications and streaming media, and a spacious running surface. You may also lay your tablet on the built-in rack while streaming video. Two retractable cup holders ensure that your water or protein drink is never far away. However, because it does not fold, you will need to set aside room for it. Plus, with a weight of 425 pounds, don't expect it to be moved anytime soon.
Area for Running
The large 22-inch-wide by 60-inch-long running area is more than adequate for unusual activities like side shuffling.
Capacity for weight
Wearing a weighted vest is one of the most effective methods to increase the intensity of your run. Fortunately, the Elevation's structure is strong enough to hold 400 pounds of weight.
Specifications for Electricity
You'll only need a grounded 120 volt, 15 amp outlet to get started. These conditions are met by the majority of outlets.
Warranties
The Elevation's warranty is inadequate when compared to other high-end treadmills. A seven-year warranty is included with the frame. You also get a one-year labor and mechanical guarantee.
Feel and Cushioning
If you have had knee problems in the past, you will appreciate the DX3 FlexDeck's increased comfort and reduced stress. It has been demonstrated to lower the amount of stress placed on your joints by up to 30%.
Apps for Workouts and their Compatibility
Your Elevation Series treadmill will operate with FitBit, RunSocial, Jawbone, and all of the other popular fitness apps if you purchase the Discover SE3HD console. It also features a built-in TV and internet connection. Android and iOS smartphones are supported by the console.
Optional Subscriptions
Life Fitness On Demand is included with the treadmill, and there are no monthly costs. Music styles, durations, program kinds, difficulty levels, and instructors are all available in the instructor-led classes.
Buy Life Fitness Elevation Series Treadmill Online