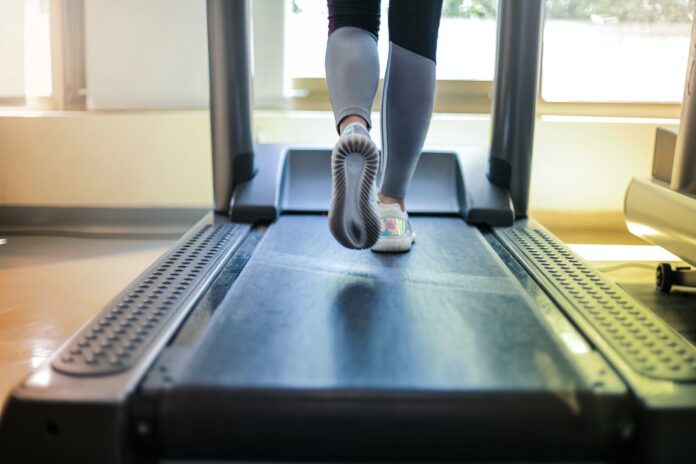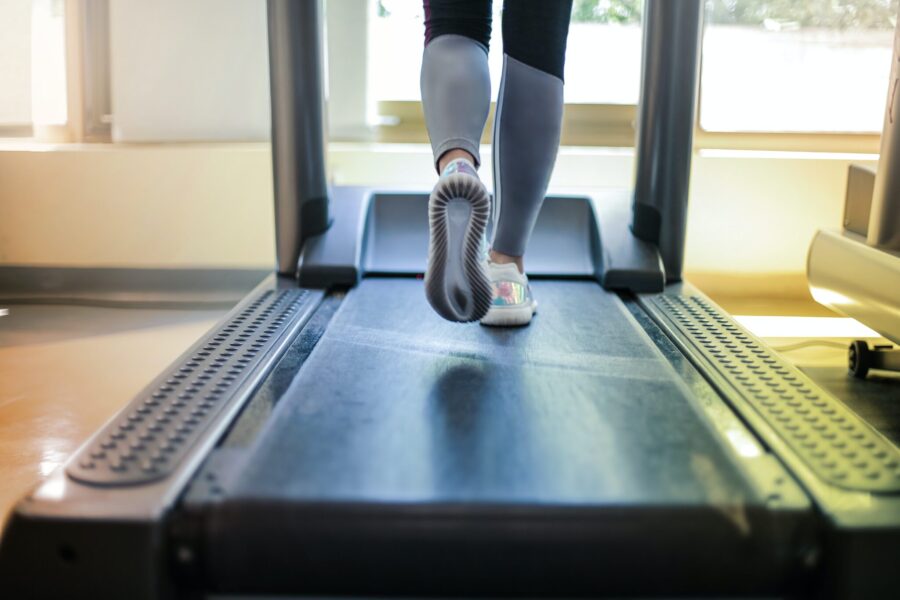 Many people wish to watch Netflix while they are exercising. With other exercises they can just turn on the PC or the TV and watch Netflix on it. But with a treadmill, watching Netflix is not always easy. Most of the time your home theater is not in the same room as your treadmill machine. In some cases, you are simply not in mood to bring your laptop near to your treadmill. One reason is that treadmill noise can become a hurdle in watching your favorite shows. Whatever the case, people have always asked for treadmill machines that have LCD displays where they can watch their favorite shows on Netflix. Using treadmill with Netflix…
---
Can You Watch Netflix on Treadmill? Heck, Yes!
Yes you can watch Netflix, Youtube, or any other streaming website on Treadmill machines. Not all treadmill machines support this feature but it is very much possible. We have listed some of the best treadmill machines that can let you watch Netflix with a little tweak.
So, is there a way to watch Netflix on treadmill machine? In this article we are going to discuss all the ways you can watch Netflix on a treadmill.
We will be discussing in Netflix on Treadmill blog post.
Best treadmill machines to watch Netflix
Can NordicTrack run Netflix app?
Treadmill machines with bigger LCD display
Best Netflix shows to watch on a treadmill
Why Watch Netflix on Treadmill Machine?
Everyone wants to watch something interesting while they workout. Some resort to music because it helps them focus and gives them motivation others resort to watching TV or their favorite season. All in all, people are multitaskers when it comes to exercise. Doing exercise without any other activity on the side often gets too boring for them.
Now that Netflix is available for everyone. It is one way of watching your favorite shows from anywhere and everywhere.
---
Can NordicTrack Treadmill Run Netflix?
Yes. NordicTrack uses a software on its LCD screen called iFit. It offers hundreds of treadmill workout programs that users can tune-in to exercise. They can also access the web and get access to YouTube thanks to the NordicTrack treadmill machine.
The problem people often face when trying to access Netflix or YouTube on their NordicTrack treadmill machine is of connectivity. They can't allow these apps to install without tinkering with the admin settings. If they change the admin settings, many of them fear that warranty of the machine will get void.
So, you need to be vigilant and take some risk to install Netflix with NordicTrack treadmill.
To get started, first you will have to connect with NordicTrack proprietary software iFit and then get into the admin panel. The iFit software offers a $15 subscription per month to access all online fitness courses and coaching. You can access virtual coaching, destination workouts, and studio classes.
Buy Treadmill Machine That Can Run Netflix
Access Admin Mode on NordicTrack Treadmill
To access the admin mode on NordicTrack treadmill machine, you will have to tap 10 times on a blank spot. Now wait 5 seconds and tap 10 more times on that spot. Next, swipe up from the bottom, hit the circle, and then the 6 dots in the middle.
Now tap on the browser app. You can visit any APK downloader to install Netflix app on your NordicTrack Treadmill machine.
You will need a version of Netflix that is completely stable. Install this on your machine. Now you can access the Netflix app on your treadmill while you work out.
The complete process of how to install Netflix on your NordicTrack treadmill machine is available in this YouTube video.
Install Netflix on NordicTrack Treadmill (Video)
Note: Entering NordicTrack admin panel may void warranty. So, make sure that you only access admin panel on treadmill machine to install Netflix when the warranty period has passed.
Can You Watch Netflix on Peloton Tread Treadmill?
Yes! Just like NordicTrack treadmill machine, Peloton tread also offers an LCD display that uses Android OS. So, you will have to get access to the admin panel and install Netflix app directly from the browser.
If you want to watch how to install Netflix app on Peloton tread, this video can help.
Buy Treadmill Machine That Can Run Netflix
You should now that Peloton prohibits users from modifying the treadmill machine to avoid voiding the warranty. However, people have successfully installed apps like Hulu and Netflix on their Peloton treadmill machine as well.
For some, the process was easier. They just opened the 'Just Ride' mode and the browser installed the apk from APKmirror or any other website. For some, they had to enable the admin settings.
To enable admin settings, tap the settings button on the upper right corner, near the time.
You will see the drop-down menu that lets you adjust things like your Wi-Fi, screen brightness, account information, and more. The last item on the bottom of this menu is "Device Settings."
After selecting Device Settings, find "About Tablet" and then select "Legal Information."
Select "System Webview Licenses"
A long list of licenses will appear, along with links that say "show license" and "homepage." Tap any one of the blue links that says "homepage."
Source: Verge
Once you have made these selections, you will see the Android browser opening up.
Now you can install all the apps that you want because it works just like a regular mobile phone browser. So, whether you want to install an app or use Netflix web version, both are possible.
Some users have reported that the Android browser has its limitations and doesn't support all video players.
---
Treadmill Machines On Which You Can Watch Netflix
Let's learn about other treadmill machines that can run Netflix app.
We already know that NordicTrack treadmill machines can run Netflix and YouTube apps easily if you have the admin access on them. We are listing down the various variants of NordicTrack treadmill machines that have the best TV screens.
NordicTrack X32i is a commercial treadmill with a 32inch HD touchscreen display. The best part about NordicTrack treadmill machine is that it has no access to any streaming service or web browser because of the iFit app. So, you will need to apply the same method we mentioned above to get access to the admin panel to watch Netflix online.
Next, we have NordicTreack 2950 treadmill machine. It is a smooth treadmill machine with purpose of making people fit, hardcore runners, and great at what they do. It is a top-of-the-line model for NordicTrack company. Also, it is the best treadmill machine that you can find under $3,000.
The best part about NordicTrack treadmill machine is that it offers all the features that you can imagine. It has a 22″ interactive HD touchscreen, Bluetooth connectivity, all the programs that you can imagine to use on the treadmill machine and a completely silent workout partner.
NordicTrack T Series Treadmills 6.5S is one of the best treadmill machines that you can find on the planet. It offers numerous benefits to the users and is a pretty cost-efficient machine for beginners. Whether you want to achieve six-minute mile or reach a full speed of 10mph, you can do both. It is built for professionals who would want to improve their performance, endurance, and stamina. It is a commercial grade treadmill machine that can be used in gymnasiums and in the home gyms.
4. Peloton Tread Treadmill Machine
The Peloton Tread is flagship product by Peloton. It is a popular stationary bike with a hefty price tag of over $4300. It also comes with a monthly subscription plan of $39/month, that allow you to stream live content, get on-demand classes from instructors, and get lessons about how to improve your health and fitness. In short, Peloton treadmill machine is perfect for beginners and experts alike.
Source: Pinterest
It also offers a variety of classes like hill training, endurance runs, easier walk-run combos, that offer complete body workout for both arms and legs. It also offers the famous 5K training program for beginners.
The Peloton tread machine is pricey but offers solid fitness training for professionals and experts who are willing to make the investment.
---
Step by Step Process to Watch Netflix on Treadmill Machine
To edit your profile, Activate the "More" menu (the three dots) in the upper right corner.
The user will see a pop-up window.
The pop-up may be closed by tapping the bottom right corner seven times.
WebView Browser Tester will show up as a button on your screen.
By tapping it, you may launch your web browser.
Just go to netflix.com and log in.
To exit this page and resume your regular Peloton experience, please use your browser's "back" button.
You will find the same settings on any treadmill machine to watch Netflix.
Remember that Netflix or YouTube will only work on Treadmill machines that have interactive TV installed on them.
Buy Treadmill Machine That Can Run Netflix
Start Watching Netflix on Treadmill Machine
Now that you know about the treadmill machines that can easily run Netflix and YouTube apps, it is time to watch Netflix on your treadmill machine without worry.
Make sure that you only install Netflix app on the treadmill machines that are past their warranty periods.