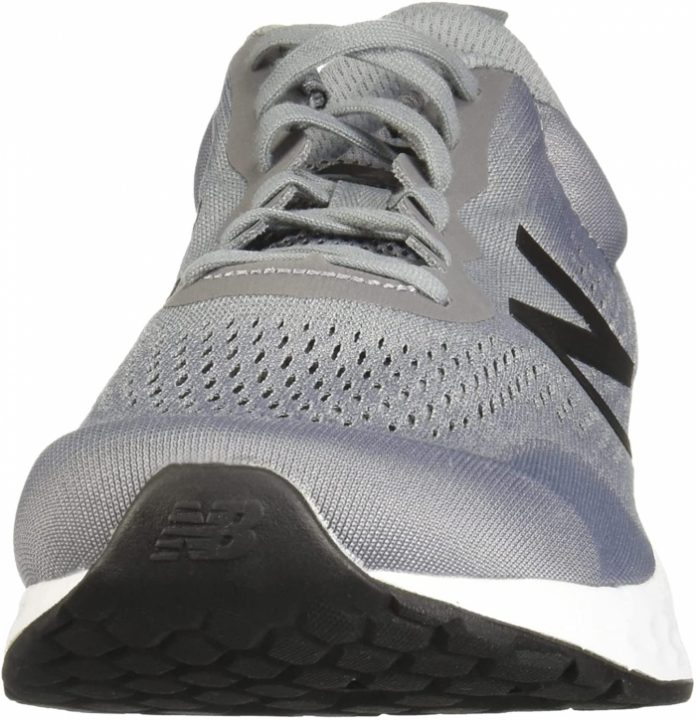 Even the most ardent outdoor walkers will admit that utilizing a treadmill has advantages. You may vary your slope and track calories burnt, distance, and speed while walking on a treadmill, avoiding inclement weather or extreme temperatures.
Even though these machines are meant to absorb shock, you should still choose a comfortable pair of shoes to maintain your joints strong and in proper alignment. However, selecting the best treadmill walking shoes is no easy task with many brands and styles.
Therapists Recommended Best Shoes for Walking on Treadmill
Physical therapists and trainers recommend these six shoes for treadmill walking.
Before we move to the shoe recommendation part, we need to tell how we made our decision.
Selection Process for Best Treadmill Shoes
We spoke with Melissa Garcia, DPT, CSCS, a physical therapist in Washington, to learn more about what to search for in walking treadmill footwear and how to discover the perfect pair. We selected our top options based on her suggestions and criteria, which included:
Weight

Support for the arch

Cushion

Breathability

Comfort
We use gender-neutral language, but most manufacturers sell shoes by gender, so we've listed women's and men's favorites below. The biggest difference between women's shoes is size and width. Men's shoes are often wider and built to carry heavier loads. People with broader feet or larger bodies may prefer men's versions, while women's versions may prefer those with narrower feet or smaller bodies.
That being said, here are some of the Best Shoes for Walking on Treadmill machines.
Nike Air Zoom Pegasus 38 FlyEase (Nike Air Zoom Pegasus 38 FlyEase
Foam cushioning that isn't bulky

Rocker-style, lightweight

Foam tongue and breathable fabric

Lacing system that isn't conventional
According to Garcia, the Nike Air Zoom Pegasus is a terrific overall for treadmill walking.
Garcia further says, there is a lot of responsive cushioning in the heel of the Pegasus. Another way, the rocker shape makes treadmill exercises feel a little more comfortable.
Garcia also likes the breathable mesh fabric and lightweight feel of these sneakers. They are even made with a foam tongue that keeps the top of your foot from getting too much pressure or friction.
Unlike typical treadmill walking shoes, this pair has a zipper and a no-tie lace mechanism. Although Nike's design keeps your shoe close to your foot, some walkers may not appreciate the unusual shape.
Buy Nike Air Zoom Pegasus Online
Price: $120; where to buy: Nike.com (men's); Nike.com (women's).
Brooks Ghost 14 is Ranked Second
Responsive cushion

Soft strikes

Arch support ranges from medium to high.

Stable, responsive
The Brooks Ghost is a flexible shoe that can be worn anywhere from the treadmill to the supermarket, whether you're walking, jogging, or running.
According to Garcia, the Brooks DNA LOFT technology used in the Ghost production gives the sneaker a cushioned sensation when your feet first make contact with the ground. This cushioning system is a responsive foam that offers softness without overlooking stability or durability.
Price: $140; where to buy: Brooks.com (men's); Brooks.com (women's).
Hoka Clifton 8
High cushioning

Steps are made easy by the rocker design.

Breathable mesh with an open weave

Lightweight

Ideal for arches of a medium height.
Despite their appearance, the materials utilized to construct these shoes are surprisingly light. As a result, they won't feel bulky when you're walking. Your feet will be able to breathe thanks to the open mesh fabric.
Price: $140; where to buy: Hoka.com (men's); Hoka.com (women's).
28 Asics Gel-Kayano
Sturdy cushion

Adaptable movement

Snug-fitting heel

Well-organized design
Garcia suggests the Asics Gel-Kayano to anyone who desires a more structured, sturdy shoe. If your feet roll in while walking or prefer extra ankle support, the Kayano is a fantastic alternative.
Buy 28 Asics Gel-Kayano Shoes Online
Price: $160; Where to buy: Asics.com (men's); Asics.com (women's);
Kinvara 13 by Saucony
Lightweight

The bottom of the cushion is flexible.

Strike that responds

Reduced cushioning
On a lengthy stroll, you don't want to have sore feet. Garcia is a big fan of Kinvara's lightweight design. You don't have to be a speed demon to appreciate the versatility of Saucony's sneakers. Despite being less padded than some of the other finest treadmill walking shoes, these are ideal for anyone who wants to feel the treadmill belt beneath their feet.
Buy Kinvara 13 by Saucony Online
Price: $120; where to buy: Saucony.com (men's); Saucony.com (women's).
880 New Balance
Feeling of softness

Rubber with a long life span

Controlling your heels

Completely breathable mesh design.
New Balance has long been a favorite among walkers. And if you like to walk indoors, this pair is ideal. The shoe's outsole is made of blown rubber, which adds to its longevity. As a result, your heel stays in place while feeling roomy at the back of the shoe.
Buy 880 New Balance Shoes Online
Purchase it at NewBalance.com (men's) or NewBalance.com (women's); $134.99