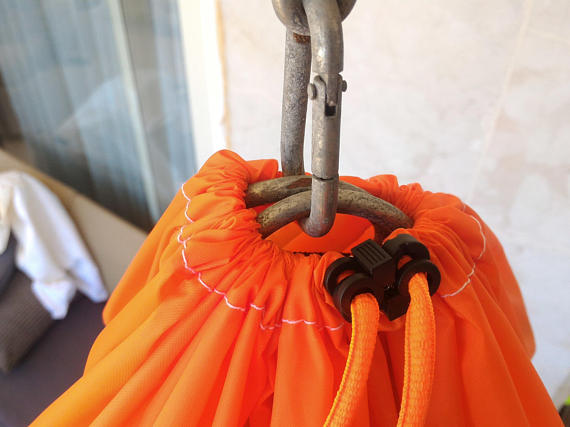 If you are working out outdoors then you need a punching bag that can withstand the outdoor environment. The weather indoors is way different from outdoors, the air is harsh, sun rays are bitter, and rain doesn't give a second thought to leather or vinyl. With that said, it is your responsibility to keep the bag safe from moist weather and unforgiving sunlight.
If the bag is under a shed, you won't need to water proof the punching bag because it is not going to be hit directly by rain. If it is out of a shed, and directly under the sun, then you will need to water proof it as well as sun proof it.
Punching Bag Outdoor Protection
The type of water proofing you require for your bag depends on certain conditions, such as the quality of stitching, the outer layer of the punching bag, and the overall make.
If the stitching is not enough then you need double stitching on your bag. The stitching can become a huge issue and can even damp your punching bag during rainy season. In such a case, the damped foam or wool will become hard and not suitable for punching.
Materials for water proofing a punching bag
A plastic cover for punching bag
You can get also get a plastic cover for punching bag. There are many available in the market. You can get a good plastic bag cover from Amazon. The cover should be placed on the outer layer of the punching bag so that when you are using it inside the house/gym you can easily use it.
A parachute punching bag cover for rain
You can also use a parachute or a tent cover for your punching bag. These are not available separately but you can easily get them from a survival gear shop. They are long so you will need to cut them and then stitch in the form of a punching bag cover. The parachute cover for punching bags should be removed when you workout. Otherwise, they will cause slipperiness.
Get a punching bag cover
There are many other official punching bag rain protection covers available such as the water proof cover from century. You can also get these. But in my own opinion they are available for a high cost, so not suitable for outside protection.
How to protect punching bag from Sun?
If you have a leather punching bag, then you will need sun protection because hot sun rays can burn the leather exterior making leather weak and unusable. However, if you are using vinyl cover, then you don't have to worry about sun rays protection because vinyl is known for withstanding sun rays and humid weather.
There are also some bag covers available on Etsy like the punching bag made of cordura fabric.
It is available for around $50, which in my opinion is a bit high. But users have said that it is perfect for outside weather. It keeps the punching bag protected from sun rays and rain, both at the same time.
Summary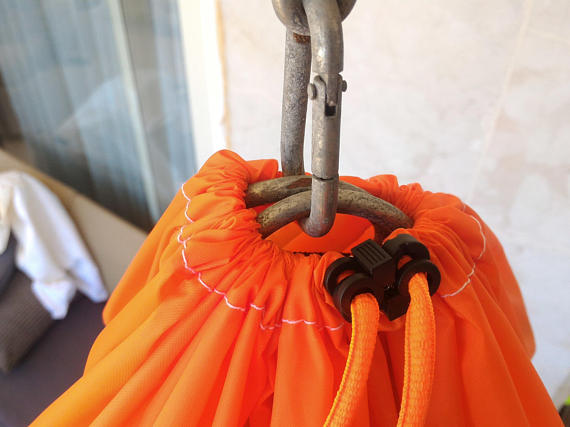 Article Name
Punching Bag Outdoor Protection for Water Proofing
Description
Learn ways to protect your Punching Bag from Outdoor environment and for Water Proofing .